The Magician's Nephew is the 5th episode of Series eleven and the 64th episode overall.
  A children's magic show goes horribly wrong when one of the performers dies during a trick. Barnaby and Jones discover that the victim was poisoned with a rare toxin extracted from Ecuadorean poison frogs - so the hunt is on for a particularly ruthless and imaginative killer. The detectives soon learn that a feud is raging between local occult practitioner Ernest Balliol and famous writer Aloysius Wilmington. While some of the villagers - such as Ernest's daughter Isolde - believe that powerful magical forces are at play, others think the reasons for the bloodshed may have their roots in the distant past. Barnaby and Jones soon find themselves delving into the occult, magic, and ancients books of power, to determine what happened, and soon sense a mixture of both might be the motive for the murder, when a book shop owner is killed with shattered glass, laced in the same poison.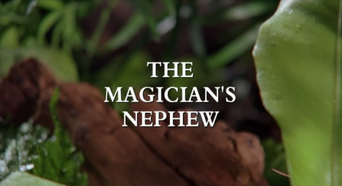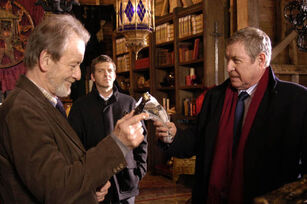 Characters:
Guest Cast:                                  Actresses & Actors 
Notes 
Starring John Nettles Jane Wymark Laura Howard Jason Hughes Barry Jackson & Ronald Pickup Brigit Forsyth Tom Goodman-Hill Rachel Pickup Stuart Wilson & Dominic Rowan Guest Stars.