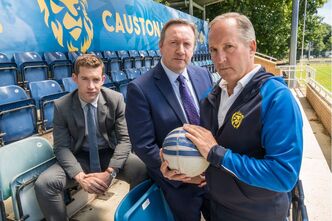 Ex-rugby player and businessman Mark Adler seems to have the whole world at his feet; he's the owner of the successful Causton Lions rugby team and has his beautiful and successful wife Samantha (Tamzin Outhwaite) by his side. However, Mark is mysteriously found dead in a cryotherapy chamber, normally used by the players for their physio. Is it murder or suicide? DCI Barnaby and DS Winter are called in to investigate. 
Barnaby and Winter are quick to learn that not everyone was Mark's biggest fan. Guy Bevan – scorned former coach of the Lions, is in the midst of launching a very public campaign against Mark and his apparent 'band of thugs'. 
Mark's best friend and head coach Bill Viner couldn't paint a more different picture of the Lion's hero. Bill had struggled with an alcohol problem for years after an injury prematurely ended his career, but attributes Mark's belief in him as the main reason for his sobriety. When asked about the circumstances of his injury Bill admits he could have been targeted during the match, having recently come out as gay. 
As our detectives get more embroiled in the case, with an increasing list of suspects, including; Guy, Samantha, troubled star player Danny Wickham and Neville Gallagher the physio, they begin to realise all is not what it seems. But before they can get to the bottom of the case, Barnaby and Winter are thrown by the death of victim number 2; drowned in a chocolate shop kitchen. How can murders at a small confectionary shop and a large sports club be connected? 
Barnaby and Winter are desperately try to find the link between the two deaths when they discover that two of the suspects have been harbouring a secret relationship with each other, which leads Barnaby to believe these murders could have been motivated by love, not hate. Following this new theory, Barnaby and Winter hone in on the killer, but can they get to them before it reaches an explosive end?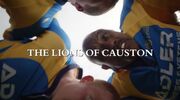 Characters: 
DCI John Barnaby
DS Jamie Winter
Sarah Barnaby
Betty Barnaby  
Dr. Fleur Perkins 
Paddy The Dog  
Guest Stars: 
Neville Gallagher

-Michael Maloney 

Debbie Gallagher

-Shereen Martin
Mrs. Gallagher
Bill Viner

-Don Gilet 

Samantha Adler

-Tamzin Outhwaite  

Mark Adler

-Nicholas Goh 

Danny Wickham

-Richard Rankin  

Guy Bevan

-Julian Lewis Jones  

Dominic Braun

-Douggie McMeekin 

Belinda Braun

-Marcia Warren  

Tracey Horton

-Carlyss Peer 

Jake Cobham

-Aaron Cobham