The Axeman Cometh is the 3rd episode of Series ten and the 55th episode overall.
The music lovers of Midsomer County are delighted when a host of bands arrives for the Midsomer Rocks festival. Barnaby himself is particularly looking forward to seeing recently re-formed rock band, Hired Gun, perform on stage, but he soon gets close to the band for rather unfortunate reasons. During their opening performance, the band's singer, Mimi , falls to the ground dead - electrocuted by a wire that had been run through the microphone stand. Barnaby and Jones soon find the rest of the band could be targets, and when another is killed, questions are raised as to whether former band member, Ginger Foxton, who went missing for 30 years and is presumed dead, is still at large. The detectives soon have to delve into a world of rock music, drug use and greed, to find the truth.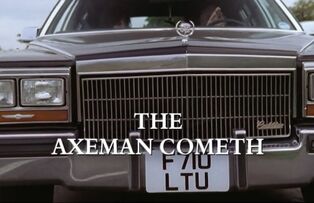 Characters:
DCI Tom Barnaby 
Joyce Barnaby 
Cully Barnaby
DS Ben Jones

Dr. George Bullard
Guest Cast:                                  Actors & Actresses 
Notes 
Starring John Nettles Jane Wymark Laura Howard Jason Hughes & Guest Stars Philip Davis James Cosmo Michael Angelis Rachel Davies Suzi Quatro David Horovitch Tilly Blackwood Philip Madoc this is simon dixons actor Sam Hazeldine first episode.