Birds Of Prey is the 5th episode of series six and the 28th Episode Overall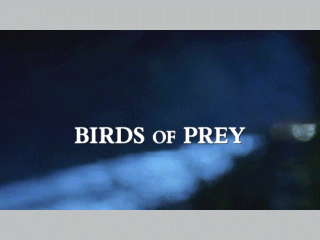 .
When an investor in a millionaire's latest scheme becomes desperate to get his money out, and then is found dead in a lake, it raises the question of whether he killed himself or someone else did it for him. While Barnaby investigates that death, Troy is tramping around the woods with an attractive wildlife liaison officer looking into the theft of protected bird eggs. Barnaby's wife is interested in wildlife, too – dreaming of an African safari.
Characters:
DCI Tom Barnaby
Joyce Barnaby
Cully Barnaby
DS Gavin Troy
PC Kevin Angel
Dr. George Bullard
Justin Pickard-Nicholas Pritchard
Vicar
Guest Cast:                                                Actors & Actresses
Major George Hamilton

-David Calder

Eileen Hamilton

-Janet Maw

Mallory Edmonton

-Kate Buffery

Charles Edmonton

-Richard Todd

Dr. Naomi Sinclair

-Alexandra Gilbreath

Jane MacPherson

-Sheila Shand Gibbs

Eleanor MacPherson

-Rosalind Knight

PC Sarah Pearce

-Candida Benson

Eddie Darwin

-Anton Lesser

Sean Moorcroft

-Trevor Cooper

Maisie Cullen

-Jemma Churchill

Dr. James Robertshaw

-Harry Gostelow

Vernon Surtees

-Bernard Gallagher

Hilary Carlton

-Kenneth Gilbert

Julian Shepherd

-Robert Morgan

Mr. Pilger

-Edward Clayton
Thames Valley Constable-Tim Treloar
Notes
-This Is PC Kevin Angel's Last Episode and Justin Pickard the solicitor appears in Death & Dust later on and the vicar Guest Stars Kate Buffery Richard Todd Alexandra Gilbreath David Calder Janet Maw Sheila Shand Gibbs Rosalind Knight & Anton Lesser.